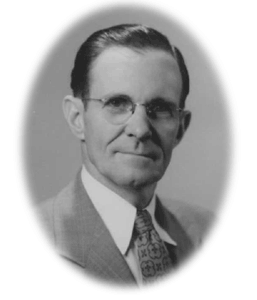 The story of Lead Products begun with the founder, Chester Simonds, who was born in St. Paul, Minnesota in 1891.  When he came of age, he started his own business as a bicycle repairman when he was only 19.  At the same time, the "Tin Lizzie" or the Model-T was catching on, and it was being mass produced in the adjacent state.  Convinced that automobiles were going to catch on, Chester switched careers and decided to get into the plumbing business.  By the time the roaring twenties set in, Chester had moved to Texas, married, had two sons and was settled in Houston on the corner of Drew Avenue and Hamilton running a plumbing business.

Chester and his family survived the great depression and two world wars.  After WWII, Chester had perfected the craft of working with lead which was mandatory for a plumber at the time.  He shared his craft with other plumbers, and by 1947, he decided to stop plumbing and begin the manufacturing of plumbing traps, drums, and fittings for the contractor (plumbing) base.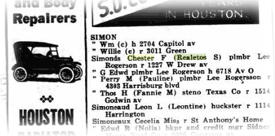 Chester enlisted his son Robert to come into the family business and help.  Robert oversaw the transition of the company to its current location on Velasco St.  Robert was also instrumental in expanding the business with heavy machinery to enable the business to scale up and expanded into new markets.

The leadership torch was passed in the early '80s from Robert to his son Carter after he graduated from Vanderbilt University.  Carter was able to build strong relationships with numerous customers over several decades, most notably in the roofing and industrial channels.  In 1991, Carter hired Alliance Manufacturer Representatives as the Lead Products Representative.  Over the years, the President of Alliance, Cary Ostera, grew relationships with Carter and the customers alike.

After Carter decided to retire, the company was sold to Cary's manufacturing company, Allpro Manufacturing, Inc. in 2017.